What We Offer?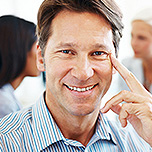 Solutions built on Salesforce.com platform leveraging latest technolgies and industry leading best practices.
Our Solutions and Services are designed for SMBs to Large Enterprises. We work with you in defining your Partner Relationship Management (PRM) Roadmap for successful execution of your Channel Strategy, aiding with turnkey solutions and capabilities.
Define PRM Strategies
Design Partner Programs
Develop Rules of Engagement
Select Capabilities
Configure Salesforce
Deploy Turnkey Solutions
Free Upgrades
Provide World-Class Support
Why Us?
Fast PRM Implementation. Reduce TCO by 50%.
We are committed to providing high quality solutions and services.
What People Say
Thank you very much,
what a service, I'm impressed!

Goes the extra mile when it comes to support! Every question we had was answered the same day, and even after we went live we were contacted with some optimization ideas

Mr. Ruud Staples
About Partner Locator

You only pay for what you need! Easy to Install, Configure and Use.

Mr. Ruud Staples
About Partner Locator

Best partner locator implementation I have seen to date.

SVP, Partners and Alliance